CIE Blog
Winter CIE Speaker Series-Screening of Something Ventured
The Center for Innovation and Entrepreneurship invites you to join us for our upcoming CIE Speaker Series featuring a screening of the film Something Ventured: Risk, Reward and The Original Venture Capitalists with an introduction and Q&A by Co-Executive Producer Paul Holland, General Partner of Foundation Capital. This event will be held on Wednesday, February 8, 2012, 7 pm Program (6:30 pm-7:00 pm check in/registration with complimentary desserts and coffee), Recital Hall-Music & Dance Building.  RSVP today for your free tickets.
About The Film:
(as taken from the Something Ventured The Movie Website)
:
SOMETHING VENTURED tells the story of the creation of an industry that went on to become the single greatest engine of innovation and economic growth in the 20th century. It is told by the visionary risk-takers who dared to make it happen…Tom Perkins, Don Valentine, Arthur Rock, Dick Kramlich and others. The film also includes some of our finest entrepreneurs sharing how they worked with these venture capitalists to grow world-class companies like Intel, Apple, Cisco, Atari, Genentech, Tandem and others.
Beginning in the late 1950′s, this small group of high rollers fostered a one-of-a-kind business culture that encouraged extraordinary risk and made possible unprecedented rewards. They laid the groundwork for America's start-up economy, providing not just the working capital but the guidance to allow seedling companies to reach their full potential. Our lives would be dramatically different without the contributions that these venture capitalists made to the creation of PCs, the Internet and life-saving drugs.
SOMETHING VENTURED was conceived by Paul Holland, a Silicon Valley venture capitalist. Paul, a general partner with Foundation Capital, is co-executive producer of the film along with Molly Davis of Rainmaker Communications. The film was directed by Emmy-Award-winning filmmakers Dan Geller and Dayna Goldfine.
Visit the site to read more about the film, which made its world premier at the 2011 SXSW Film Festival and was an official selection of both the San Francisco International Film Festival and the Seattle International Film Festival.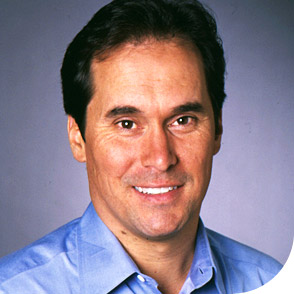 Paul Holland is General Partner at Foundation Capital with his primary focus on helping early-stage start-ups go from zero to $100M in revenue. He helped take public two venture-funded software start-ups, Kana Communications (KANA), and Pure Software (RATL). Paul currently serves on the board of directors for CalStar Products, Chegg, Coverity, Inside View, MobileIron, and Serious Materials; and previously for Talking Blocks (acquired by Hewlett-Packard), RouteScience (acquired by Avaya), TuVox (acquired by West) and Ketera (acquired by Rearden Commerce).
Prior to joining Foundation Capital, was senior vice president of worldwide sales at Kana Communications, a leading supplier of Enterprise Relationship Management solutions to strategic e-businesses. Paul went on to build a team of over 350 people that secured more than 900 customers worldwide, helping Kana become one of the top ten IPOs of 1999. Before Kana, Paul was a vice president and general manager for another highly successful start-up, Pure Software, helping raise their market value from $2 million to over $1 billion in his five-year tenure there. He began his professional career at SRI International (formerly the Stanford Research Institute).
Paul enjoys spending time with his wife Linda Yates, and their three daughters, Kylie, Devon, and Piper. In his spare time he enjoys golf, volleyball, poker, traveling (he has visited over 50 countries to date), and is building a LEED Platinum home in Portola Valley. Paul has been guest lecturer on entrepreneurship at Dartmouth's Amos Tuck School of Business, Harvard Business School, James Madison University, and the Stanford Graduate School of Engineering. He is an active advisor and supporter of Project BUILD in East Palo Alto, the Bing School at Stanford and Sustainable Silicon Valley. He is the Co-Executive Producer of a critically acclaimed documentary on the origins of the venture capital industry called Something Ventured, and is the past president of the Western Association of Venture Capital.
Paul received an MBA from the University of California at Berkeley; an MA in Foreign Affairs from the University of Virginia; and a BS from James Madison University.
"The presence of a guest speaker on the campus of SCU does not necessarily imply approval or endorsement by the University of the views expressed by the guest speaker or by anyone else present at the event"
Reserve your seat today!
If you have a disability and require accommodation, call 408-554-5757 or email ljenkins@scu.edu 48 hours prior to the event.
Posted by Linda Jenkins
Tags: CIE Speaker Series, Foundation Capital, Paul Holland, Something Ventured
Resources
Whether currently at a startup or exploring entrepreneurship, visit our Resources page for information on entrepreneurial blogs, tools, business plans, resource centers, organizations, networks and more.

Visit Our Resources Page