fyi - News for the Campus Community
Santa Clara University's Journalism Students Expose Bad Journalism
How do you know if a news report is fair and accurate? It's an increasingly important question as people get information from a wide variety of sources, especially online.
Students in Prof. Sally Lehrman's introductory journalism class have been learning how to answer this question—and sharing that knowledge with others by reviewing news stories on a website called NewsTrust.
"I think it's very exciting for the students, because their critiques become public and they can engage with other people over stories," said Lehrman, who holds the Knight Ridder/San Jose Mercury News Endowed Chair for Journalism in the Public Interest.
Her students are required to write two reviews per week for NewsTrust, which is a nonprofit group dedicated to helping people become more discriminating news consumers. The site has a guide explaining how to judge the quality of a news story, as well as reviews of articles by a community of citizens and journalists. Its goal is to produce better-informed citizens who can judge articles based on their use of facts, fairness, sourcing, and context.
For one week in October, the students' assignment was even more specific: help NewsTrust find and critique bad journalism. Lehrman encouraged the broader Santa Clara University community to participate as well.
"It helps you look at the factors that make something not trustworthy, that make it not well reported," Lehrman said. After the exercise, her students told her they had learned from others' critiques as well. For example, comments about the credibility of sources led them to scrutinize stories' sources more carefully.
Taylor Bernal, class of 2012, found herself assessing whether stories about the African-American community used neutral terms to discuss race.
"Sometimes it can get pretty sensitive," said Bernal, a student in Lehrman's class. She also looked at whether stories were fair and accurate.
"A lot of people who aren't into journalism, they assume that anything posted on the Internet is correct," Bernal said. "This was eye-opening in the sense that it makes you challenge what the writers are putting out there on the Internet."
You can also participate in the News Hunt any time by simply reviewing stories listed on NewsTrust or by posting other examples of misinformation you have encountered on this topic. Just click here to begin.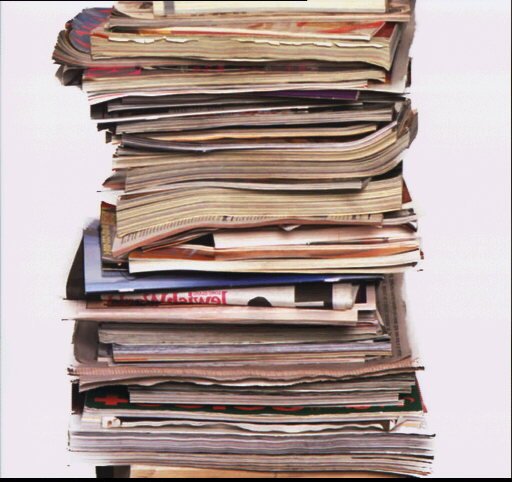 Posted by Josh Lu
Tags: Stories