Dear Students, Student Families, Alumni, and Friends,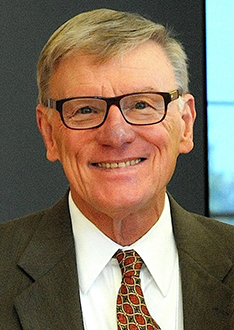 It is with tremendously mixed feelings that the History Department announces the retirement of Professor Bob Senkewicz, who served the SCU community in a variety of roles for more than four decades, and has been the heart and soul of our department. We are all, of course, delighted for him to experience the joys of retirement (although his plans to continue to research, write, edit, and teach in various capacities suggest he won't be sitting on the porch in a rocking chair any time soon). But boy are we going to miss having access on a daily basis to his tremendous intelligence, great wit, wise counsel, and encyclopedic knowledge of not "just" American history, but all things SCU-related as well. We can consult his many books and articles, of course, but it won't be the same as having this award-winning scholar and teacher down the hall. We wish him Bon Voyage and great happiness in this exciting new life chapter!
Bob's life and legend (!) will be celebrated at a party this fall—stay tuned for details.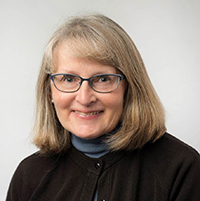 In the meantime, please join us in bidding a fond farewell to our Senior Administrative Assistant Carole Wentz on her last day at the university before she heads off into her retirement adventures. We'll raise a glass to Carole on Friday July 13th in the rotunda of the Edward M. Dowd Art & Art History Building (third floor) from 3-4 PM, with brief remarks at 3:30 PM.
Best wishes for a restful and fun summer,
Nancy C. Unger, Department Chair
---
Welcome Back Matt Newsome Kerr!
| | |
| --- | --- |
| | Professor Matt Newsom Kerr spent the Fall and Winter quarters on sabbatical, during which he started research on a new project: the visual culture of smallpox from the 18th to 20th centuries. He presented some of the outcomes of this work at two conferences: the meeting of the Pacific Coast Conference on British Studies at UC Santa Barbara in March, and the annual conference of the Midwest Victorian Studies Association at St. Louis University in April. |
Naomi Andrews

Professor Naomi Andrews joined the editorial board of French Historical Studies. Her article "Selective Empathy: Workers, Colonial Subjects, and the Affective Politics of French Romantic Socialism," appears in the spring issue of French Politics, Culture, and Society. She was also honored by UC Santa Cruz, receiving the Distinguished Graduate Student Alumni Award and appearing on a panel with other honorees who discussed their career paths from UCSC graduate school "to their current positions of distinction."

College Showcase

Professors Harry Odamtten, Nancy Unger, and Bob Senkewicz were featured at the College Showcase, and annual event highlighting important achievements. The three shared a poster of their work as public intellectuals, demonstrating how understanding the past can be a powerful tool in the present.

Amy Randall Receives Award

Professor Amy Randall was honored with the Sisterhood is Powerful Award for her untiring work in educating and assisting others here at SCU!
Student Research

Research papers by Emma Chen and Cedric Brenninkmeijer drew a crowd at the Dean's reception on Parents' Weekend.

Phi Alpha Theta

Santa Clara's chapter of Phi Alpha Theta (the national history honor society) celebrated this year's initiates.

Phi Alpha Theta Conference
Due to the generosity of our wonderful donors, the History Department hosted the regional Phi Alpha Theta Conference on our beautiful campus. Faculty advisor Harry Odamtten, ably assisted by Carole Wentz, created a very successful conference, hosting students from eleven colleges and universities.
History Club!
Conversation with Holocaust Survivors

Our History Club, rejuvenated under the guidance of Professor Greg Wigmore and a dedicated slate of student officers, hosted a number of events, none more well attended than a conversation with Holocaust survivors Herbert Murez and Hilda Fogelsom, seen here with Professor Amy Randall. View the event.
Brandon Schultz

Brandon won the Redwood Prize, awarded to the student who writes the best essay on an historical subject, for his paper "Women: Acting Out in French Salons."

Pablo Lopez

Pablo won the Giacomini Prize for the best researched paper based on primary sources written by a history major or minor. His winning paper was titled "The Reagan Era's Effect on Hip Hop (And Vice Versa): How Hip Hop Gained Consciousness."

Brandon Sanchez

Brandon walked away with TWO of our top honors. He won the Mehl Prize for the best senior thesis with "'Machine Minds and Machine Hearts': Authoritarianism and Conformity in the Public Imagination, 1930s-present." His paper "'Donald the Dove, Hillary the Hawk': Gender in the 2016 Election," won the McPhee Prize for most outstanding paper in a senior seminar.

Emma Chen, Victoria Juarez, Clare Pardini, Katherine Porter and Brandon Sanchez

All earned Honors in History by maintaining a high GPA and completing a thesis.
Brandon Sanchez

Brandon will be working next year as the Joseph A. O'Hare, S.J., Postgraduate Media Fellow, an honor created to support the next generation of writers for the Catholic media and other forms of professional journalism. This prestigious fellowship is awarded to only three recent graduates across all U.S. Jesuit colleges and universities.

Jaclyn Ayala

Jaclyn took 1st place in the undergraduate paper competition at the Phi Alpha Theta regional conference with "Unintended Consequences of the Birth Control Movement in the Progressive Era."

Madison Givens

Madison won the 2018 Nina Liebman Prize for best paper to critically examine creative expression or representations of gender and/or sexuality. She took first place in this competition open to all undergraduates at SCU with her paper "Silenced Voices and the Diminishing Effects of Oppression: Female Blackness in an Abyss of Racism, Sexism, and the Black Panther Party."

We are so proud of all our students, especially our graduating seniors!!!
Carolyn Linck '11

Carolyn (seen here with model Tyra Banks) has built a successful career in Public Relations on the foundations laid by her history degree.
Please keep us posted on your activities and interests, and
THANK YOU FOR YOUR SUPPORT!!
---
Have an idea for a story? Have exciting news you'd like to share?
Join the conversation.
Santa Clara University
Department of History
O'Connor Hall
500 El Camino Real, Santa Clara, CA 95053
Phone: 408.554.4527
historydepartment@scu.edu