Dear Students, Student Families, Alumni, and Friends of History,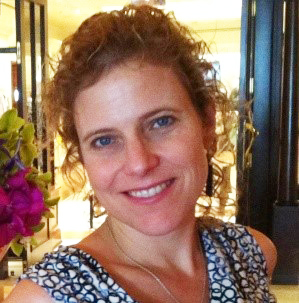 Happy summer! I hope you are managing to stay safe and healthy.
It is an understatement to say that this spring was stressful as we confronted the spread of the very contagious novel coronavirus, COVID-19. Students, faculty, and staff had to adjust quickly to online work for the final week of winter quarter classes and the spring quarter. We all suffered losses due to the pandemic – the loss of loved ones, the loss of our own health or the health of others, the loss of economic opportunities and jobs, the loss of social contact with friends and family, the loss of internships and summer plans, the loss of stability, and the loss of so much more.
This spring was also challenging as we continued to witness the racial injustice and systemic racism that plagues this country, resulting in the murder (yet again) of African Americans by members of the police and white vigilantes as well as the disproportionate number of COVID-19 related deaths among people of color. More public and substantial dialogue about these issues – including among our students – contributed to additional stress and despair but also to a sense of possibility and hope. It is clear from faculty interactions with students (in classrooms and during office hours) that many of them were grappling with how to confront racial discrimination and engage in education/self- education and other transformative actions to achieve real change.
This year's graduating seniors did not have the spring that they wanted or deserved, and they experienced the loss of their last classes, last club meetings, last times with friends, and graduating rituals at SCU. The History Department's Senior Celebration and Awards Ceremony could not be held in person with our typical festivities, laughter, champagne, and delicious food. Nonetheless, we managed to celebrate our fabulous seniors and student achievements. Even with Zoom fatigue, we had a great turnout, which included faculty, students, and students' parents and other relatives. Faculty shared observations about each graduating senior – which allowed us to honor seniors by recognizing some of their many contributions and talents. We also acknowledged other student accomplishments, including the prize winners for our annual department awards (see below for more details).
As we gear up for the fall, we do not know what is in store for us – at the university and in the nation as a whole. We must remain resilient, support each other, and protect the health of ourselves and others as the COVID-19 pandemic unfolds. We are stronger together.
Amy E. Randall, Department Chair
In the spring, the History Club hosted a Zoom game night, "How would you approach the American Revolution." Divided up into different groups – the Patriots, Loyalists, Iroquois – and taking on different roles (such as leaders, farmers, etc.), students wrestled with how they would respond to specific events and policies. Many thanks to the outgoing officers: President Christine Cargnoni; Secretary Brendan Conaway; Membership Coordinator Rohan Sehgal; and Social Media Chair Saachi Marfatia. Their efforts to keep the History Club active during the shelter-in-place order were much appreciated.

The History Club also held elections for next year's officers. The results are in:

President- Sean Chamberlain
VP- Christine Cargoni
Secretary- Lexi Brull
Treasurer- Priya Saha
| | |
| --- | --- |
| | The latest edition of the History Department's undergraduate research journal has been published. Edited by students Haley Butler and Maggie Oys, with advising from History faculty Naomi Andrews and Matthew Newsom Kerr, this journal contains outstanding student publications. Haley Butler, Nick Ellis, and Hansung Lee represented the History Department and Historical Perspectives, at the College of Arts and Science's Family Weekend. |
Phi Alpha Theta faculty advisor, Michael Brillman, hosted the first-ever online SCU PAT induction this spring. Despite the challenges of this format, he did an excellent job recognizing our accomplished students.

This year's history honor society's inductees included:

Katherine Ang
Trizha Loren V. Aquino
Catherine Bick
Rachel Eibsen
Connor Rempfer Fehrenbach
Jack Fry
Maria Ardeth Gregg
Patrick Hallahan

Glenn Anthony Harris
Raihann Lim
Kayleigh Limbach
Justin Malone
Saachi Marfatia
Brandon Schultz
Sydney Shead
William Stanco

Online Senior Celebration and Awards Ceremony

The McPhee Prize, established in 2007 through the generosity of Lulu and John McPhee, is awarded annually to the student who authors the most outstanding paper in a senior seminar as determined by the faculty of the History Department. This year the prize was awarded to two winners: Haley Butler, for her paper, "Work Yourself to Death: An Honorable Way to Die;" and Emily Yekikian, for her paper, "Governing the Body: Persecution of Homosexuality under the Third Reich."

The Redwood Prize is given to the student who writes the best essay on an historical subject as determined by the faculty of the Department of History. This year's prize was awarded to Brandon Schultz for his paper, "Voices in the Dark: The Evolution of Activist Film Criticism in the 1960s." Brandon is a second-time Redwood Prize winner!

The Giacomini Award, which is awarded to the history major or minor for the best-researched paper based on primary sources as determined by the faculty of the History Department, went to two winners this year: Sydney Shead, for her paper, "Love and War: The Civil War's Impact on Prostitution;" and Emily Yekikian, for her senior thesis, "More than the Triangle Factory Speech: Rose Schneiderman's Long Underappreciated Career of Reform."

The Mehl Prize is given to the student who writes the best senior thesis as determined by the faculty of the Department of History. This year's awardee was Hansung Lee, for his senior thesis, "How One Generation's Method of Revolution Has Transformed into Another's Tool for Reformation: The Recent History of Meditation in America."

Three students completed senior theses and maintained a high GPA in History, earning Honors in History: Nate Dimelfi, Hansung Lee, and Emily Yekikian.
Faculty and Staff Achievements
Naomi Andrews was promoted to Full Professor in the spring. This is a huge accomplishment and a well-deserved honor. Congratulations, Naomi!

Lecturer Muiris MacGiollabhui will be leaving us to pursue a one-year post-doctoral fellowship at the University of Notre Dame, 2020-2021, and then a two-year postdoctoral fellowship at Purdue University, 2021-2023. Students and faculty will miss him. We wish him well!.

Paul Mariani's co-edited collection, People, Communities, and the Catholic Church in China (Palgrave), was recently published. In addition to co-editing the volume, Paul also wrote a chapter, "The 'Sheshan' Miracle and its Interpretations."

Barbara Molony published "Gendering Modern Japanese History: A Historiographical Update," in The Routledge Companion to Gender and Japanese Culture, ed. Jennifer Coates, Lucy Fraser, and Mark Pendelton (Abingdon, Oxon UK: Routledge, 2020). This essay is an important update to an edited collection of essays initially presented at a 1997 workshop at Santa Clara University, crafted in 2005 into Gendering Modern Japanese History, by Barbara and a co-editor.

Harry Odamtten has a new publication, "Hip Hop and Pan-Africanism," in the Routledge Handbook of Pan-Africanism (Routledge, 2020).

In addition to being Chair and Professor of History, Amy E. Randall is taking on a new leadership role as Associate Director of the Center for Arts and Humanities along with Michelle Burnham, the new Director. Among other new initiatives, they have started a CAH Blog: Responding to the Twin Pandemics COVID-19 and Racial Injustice: Arts and Humanities in a Time of Crisis.

Senior Administrative Assistant, Melissa Sims, adapted exceptionally well to the new situation and challenges we faced this past spring. Without her excellent assistance, many of us faculty would have fumbled even more than we did. She was the glue that held us together and deserves a special shout out.

Post-doctoral fellow, David Tamayo, published his first peer-reviewed article, "The Perilous Borderlands: The Role of Anti-Japanese Hysteria in American Efforts to Annex Baja California, 1900–1942," California History 97:2 (2020): 59-87. After two years at SCU, David is moving on to a post-doctoral fellowship and then tenure-track job at the University of Michigan. Congratulations, David! We wish you could have joined our department more permanently, but we look forward to hearing about your new adventures.

Nancy C. Unger was on sabbatical in the spring. Although she spent the bulk of her sabbatical working on her book on the Diggs-Caminetti White Slave Trafficking trials of 1913, she also engaged in her public intellectual work, publishing: "The Template for Using White Privilege to Fight Racism."

She was also thrilled when the hour-long special "Unladylike2020: The Changemakers" in which she provided on-air commentary, premiered nationally on PBS American Masters on July 10."
Alumni News
| | |
| --- | --- |
| | Héctor Navarro '17 answered the call to teaching after working for two years at Silicon Valley Community Foundation. |
Santa Clara University
Department of History
O'Connor Hall
500 El Camino Real, Santa Clara, CA 95053
Phone: 408.554.4527
historydepartment@scu.edu