Note from the Chair
Dear Alumni and Friends,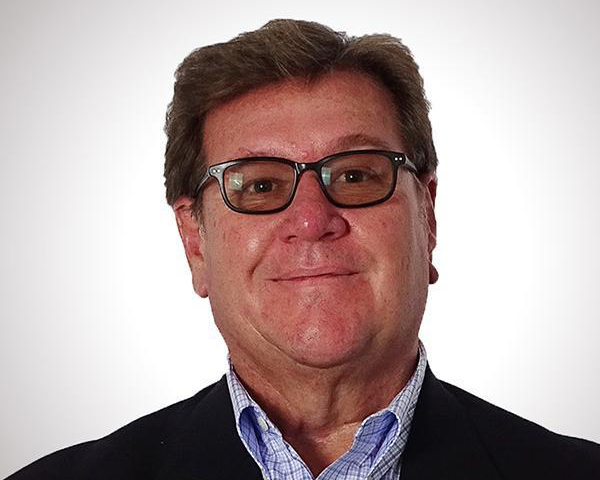 As we all know, the pandemic has changed our lives dramatically. We now work from home, socialize virtually, and depend on services more so than ever before. In higher education, the pandemic has had effects many of us never saw coming, such as teaching online and making sure our internet connections are robust enough not to disrupt the academic year. Now that we begin to see a more amenable future, we can look back and reflect on this unique year with more poise.
I am very proud of the work our department has accomplished throughout the year and particularly since we last published our Fall newsletter in December. Our faculty have exceeded in their dedication to their many roles. According to data gathered by our university, the quality of our teaching has not diminished despite the toll of social distance we experienced. In terms of our budget, we managed our many accomplishments while staying within our means and we close the academic year financially sound.
In terms of our dedication to students, our commitment was unwavering. We also remained very active in our profession, carrying the teacher/scholar tradition that makes the Bronco education so unique and praised. And in terms of visibility, as this newsletter demonstrates, we had plenty. In fact, we can objectively say that we contributed more than most other departments to sustain the intellectual curiosity of our students, whether it was through our lecture series, the publication of our undergraduate journal, or the annual undergraduate conference we so successfully put together. This summer alone, our department is sponsoring two major conferences and several faculty members will continue to work with students in major research projects. Many of our majors also won national awards. Anjali Rasgaswami was awarded a Fulbright, the second of our students to win such distinction in the last three years.
I am very happy to report that the end results of all these efforts are very tangible. Every month, we have students transferring to sociology from around the university. In terms of admissions, we plan to welcome 15 first year students and 8 transferring in the Fall. Most importantly, our department is making plans to welcome a new colleague. Dr. Erick Berrelleza SJ, Ph.D Boston College, will join our ranks and develop courses grounded in the intersection of urban sociology, religion, and migration.
I sincerely hope our students and alumni will continue to support our program and the many new initiatives we plan for the future. The third floor of O'Connor Hall is, and will remain, your second home, the safe place where we can exchange ideas and cherish innovations without hesitations, what we in Latin America affectionately call a city of letters and Elijah Anderson aptly refers to as a cosmopolitan canopy.
From all of us in the department, we thank you for trusting us with your education. We wish our graduates well. And, we hope to stay in touch despite the many opportunities that will consume our future.
Enrique Pumar
Chair, Department of Sociology
Senior Award Winners

This spring, the Department of Sociology is proud to announce seven majors as its 2020-2021 senior award winners:

Witold Krassowski Sociology Award
First Prize: Jessica Britt
Second Prize: Vas Kumar

Sociology Alumni Award
First Prize: Elvena Gevargiz and Anjali Rangaswami
Second Prize: Madison Perna

Academic Excellence Award
Jessica Britt
Elena Gajewski-Nemes
Maria Gregg
Alexa Williams

These outstanding seniors were honored at a Department celebration on June 3rd.

Class of 2021 Sociology Majors and Minors

Congratulations to all our graduating seniors and new Alpha Kappa Delta members Jessica Britt, Diego Ardila, Jessica Hwang, Alexander Soewers, Sarah Glasser, Beatrice Li, Lorena Delgado-Márquez, Elvena Gevargiz, Molly Flood, Madison Perna, Emma Kemper, Alexa Williams, Taylor Czasnojc, Vasudha Kumar, and Daniel Lavarte!

Anjali Rangaswami '21 Named Fulbright Research Award Winner

Sociology major among 17 SCU students and alumni to be named Fulbright Semi-finalists.

Undergraduate Conference and Keynote Speaker

Students gathered online for our 48th annual conference and keynote speaker Reuben Jonathan Miller, author of Halfway Home: Punishment and the Afterlife of Mass Incarceration.

Smart Cities

Vas Kumar '21 describes her work as a Hackworth Fellow at the Markkula Center for Applied Ethics.
Welcoming Erick Berrelleza, S.J.

Please extend a big welcome to the newest member of our department faculty, Erick Berrelleza S.J.!! Dr. Berrelleza joins us this coming Fall Quarter from Boston University, where his dissertation "The Religious Lives of Latino Immigrants: Geographies and Shifting Landscapes in the New South" focused on how Latin American immigrants in urban and rural settings navigated their faith-based communities and residential neighborhoods.
Faculty Promotions

Congratulations to Laura Nichols and Cara Chiaraluce!
Chuck Powers Retires

After more than two decades dedicated to a very meritorious career, our colleague Professor Charles H. Powers announced his retirement at the end of this academic year.
Events and Updates

Silicon Valley Sociological Review Releases Volume 19

The Sociology Department at Santa Clara University is proud to present, in this volume of the Silicon Valley Sociological Review, eight research papers written by students majoring in sociology or taking sociology classes. As a collection, the student research presented in this volume exemplifies the evidence-based social science curriculum offered by the department. These papers highlight students' ability to engage in meaningful professional work informing sociological understanding of important topics: digital platforms; gender equality; social justice and equity; and theory.

Distinguished Lecture: Professor Eduardo Bonilla-Silva

Esteemed Scholar presents on Racism in Contemporary American Society

Digital Sociology Spring Speaker Series: McKenzie Bush

SCU Alumna Talk: "Unpredictably on Point: Reflecting on my SCU Experience"

Digital Sociology Spring Speaker Series: Hon. Lloyd Levine (ret.)

"It's Not About Cat Videos on YouTube: COVID-19 as a catalyst for closing the Digital Divide"

Digital Sociology Spring Speaker Series: Jenny Davis

"How Artifacts Afford: A Critical Lens and Operational Model"

Digital Sociology Spring Speaker Series: Inês Vitorino Sampaio

"Brazilian Youth, Prosumption, and Digital Citizenship: Digital Inequalities and Mediated Tensions from the Margins"

Digital Sociology Spring Speaker Series: Heloisa Pait

"Classes without Books: Brazilian Media and Higher Education"

Digital Sociology Spring Speaker Series: Sara Schoonmaker

"Navigating Pandemic Crises: Encountering the Digital Commons"

Digital Sociology Spring Speaker Series: Noah McClain

"Making Criminals Through Technology, Producing Privilege Around Technology: Policing, Social Status, and the Deception of Computers in New York City"
Fall 2021 Courses: Here are the courses we will be offering next quarter.
Santa Clara University
Department of Sociology
500 El Camino Real, Santa Clara, CA 95053
Phone: 408.554.2794
sociology@scu.edu