Message from the Chair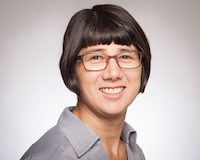 Dear Alumni and Friends,
Please come to our senior visual arts events on Friday May 18th starting at 3:30pm! The art history symposium and the senior studio art exhibition mark the conclusion of another great year in the visual arts! We kicked off this academic year with the dedication of our commissioned sculptures by Linda Fleming and Roger Berry in the sculpture garden of the Edward M. Dowd Art and Art History Building. In winter quarter, the group exhibition Beyond Borders: Stories of im/Migration, curated by Gutfreund Cornett Art, was an integral part of the Center for the Arts and Humanities 2018 Salon: "Culture, Power, Difference." Most recently, we were pleased to host two presentations in the inaugural "Art and Ethics" series that included topics such as the art forgery market, as well as Native American artists and tribal relations.
As spring quarter comes to a close, seniors Ciaran Freeman and Tessie Berghoff, the current president and vice president of the SCU Student Art League (SCUSAL), will be passing the batons to Berkeley Hoerr (studio art, '21) and Nikki Dully (studio art, '20), president- and vice president-elect respectively. SCUSAL organized several art events and two exhibitions over the past year, including a fall group show and a solo show of photography by Jack Williams. Other department leadership changes include the introduction of our new department chair: Dr. Andrea Pappas! I will be stepping down at the conclusion of my term in June. It has truly been a pleasure working with students, faculty, staff and alumni these past three years. We look forward to Dr. Pappas' leadership as we enter our next "year of the arts!"

Kathy Aoki
Chair, Department of Art & Art History
---
Featured Story

Signs of Progress

Kelly Detweiler is tapping the Benson art collection to liven up campus construction with alumni art.
Student Highlights

Cieran Freeman '18

One man's trash is another man's masterpiece.

Big Win for Studio Art Students

Two Studio Art students win awards at this year's Art of Painting Conference

Summer Internships

CIVA Gives Students a Taste of Life in the Professional Art World

Jaime Daigle '18

Jaime is a Natural-born Innovator, Creator, and Designer
Art and Ethics Series

New ethics lecture series explores different implications around art and its impact on society.

CIVA Update

The Community Initiative for the Visual Arts implemented three new initiatives to strengthen the arts community.

Imaginarium Update

The modest Imaginarium VR/AR lab has grown into a full set up with various implementations throughout departments.

Read More »



2017 Student Awards

Congratulations to the 2017 recipients of Art History, Studio Art, CIVA Internships, Sullivan Scholarships and Benson Purchase awards.

Read More »
---
Congratulations to the Art and Art History Majors Class of 2017!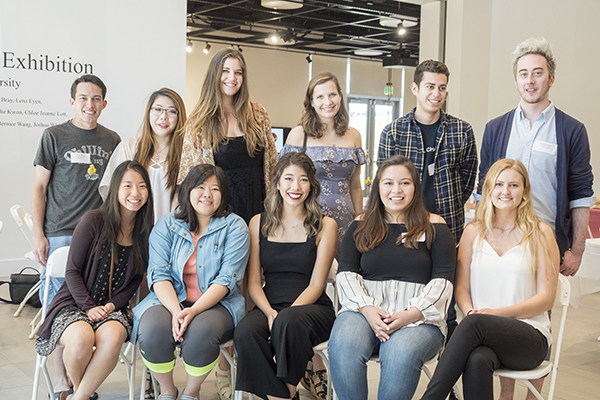 From top left: Joshua White, Olivia Hsieh, Anna Marie Pilon, Stefania Gueorguieva, Adrian Hinojosa, Mitchell Hart, Jocelyn Hung, Bernice Wang, Angelina Marioni, Natalie Kwon, Eva Bray
Not in photo: Brigie Andzouana, Mackenzie Blaisdell, Julia Eiden, Lena Eyen, Caroline Halim, Chloe Lott, Sarabella Muise
| | |
| --- | --- |
| | Jamie Coakley '11 (Art History, Studio Art) CEO of the recruiting agency TwentyPine, was interviewed recently. She commented that "my education in the arts has allowed me to think very differently about the landscape of business", the importance of diversity in business, and her experience as a Hispanic woman in the business world. |
Alumni: We would love to hear from you! Send us your current career information and recent personal or professional achievements. For questions email us.
Upcoming Events in the Art and Art History Gallery

Studio Art Senior Show

May 16 to June 15 (Reception May 18, 5 PM)

Art History Student Research Symposium

3:30 PM

Student Juried Show

May 29 to June 8

Gallery hours: M-F, 9 AM-4 PM. To hear about all our events, join our email list.
Santa Clara University
Department of Art and Art History
500 El Camino Real, Santa Clara, CA 95053
Phone: 408.554.4594
artinfo@scu.edu