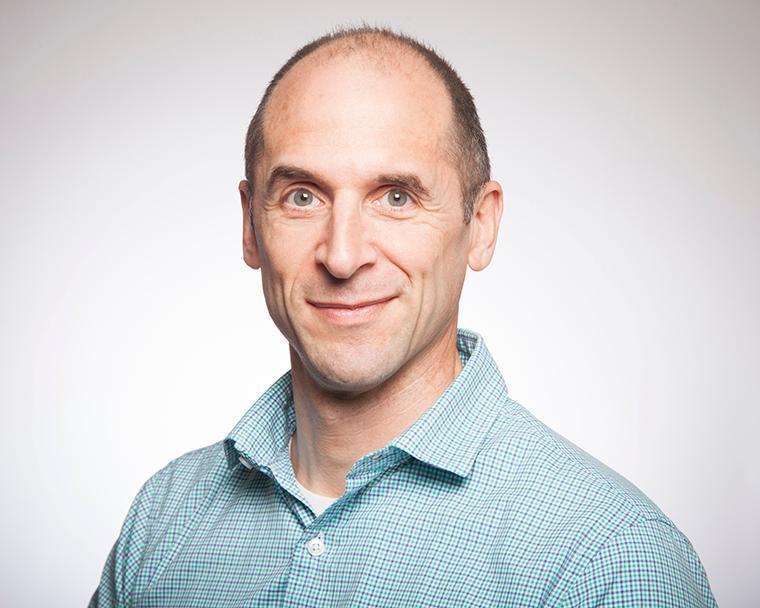 As I reach the end of my tenure as Chair, I find that I am thankful for a great many things -- not the least of which is my upcoming sabbatical year! -- and am making gratitude the theme of my final Chair's Corner for the newsletter. I want to start by thanking all of you, our friends and alumni, for your ongoing support of the department and by highlighting new awards and opportunities that have been made possible by your generosity. This spring we will award the Michael Sweeney Endowed Award in Chemistry and Biochemistry for the first time to a student or students "who best exemplify Dr. Sweeney's passion for teaching, curiosity, and humor." The prize is funded by an endowment comprising great donations from the Sweeney/McSweeney families and so many of you who share fond memories of Mike. We will also give the initial John Gilbert and Stephen Martin Award in Organic Chemistry to a graduating senior who has excelled in organic chemistry both throughout the curriculum and in research. This award is underwritten by an endowment established by our own Jack Gilbert and his colleague Stephen Martin from UT Austin. We also received a generous gift and commitment from Rich Bastiani (Chemistry '64) to fund summer students engaged in research in our department. Kyle Bandacarri (Chemistry '16, advisor Brian McNelis) and Lauren Schmitt (Biochemistry '16, advisor Korin Wheeler) were the recipients last summer, and we are currently in the process of selecting the students for this summer. Last, but certainly not least, we are also benefitting from a sensational gift and commitment from Ryan Lynch (Biochemistry '12), his brother Aaron (Physics '13), and their family. Their gift has enabled our purchase of a new plate reader, which will serve many students in both research and teaching labs, and they are committed to helping us update and upgrade our instrumental resources for the next decade. I want to highlight that we are also starting a new model for the department where we match larger donations, like the Bastiani and Lynch gifts, with the general department gift fund supported by so many others to make sure all your gifts go to well-defined, student-centered priorities.
Next, as he moves into phased retirement, I'd like to thank Pat Hoggard both for his many years of service and for his decision to step down as Fletcher Jones Professor. Pat's generosity paved the way for us to make an important addition to our faculty: We welcome Eric Tillman as the new Fletcher Jones Professor. Eric brings not only a stellar record of achievement from his time at Bucknell but also a strong commitment to engaging undergraduates in research. And, as I ride off into the temporary sunset of sabbatical, I am comforted knowing that the department will be in Eric's capable hands as the next Chair.
Lastly, I want to acknowledge the global Science, Technology, Engineering, and Mathematics (STEM) initiative of the university, a cornerstone of which will be brand new facilities that integrate the natural sciences from the College of Arts and Sciences and the School of Engineering. The process has already experienced many growing pains, and we have several years of hard work ahead. We are thankful that the university is making this initiative a top priority, and we look forward to your help and support as we move forward. In particular we really value any thoughts you have on where our disciplines are headed and your real world perspectives on what our students need to learn from us today in order to be properly prepared for the scientific world of tomorrow.
Michael Carrasco
Chair, Department of Chemistry & Biochemistry