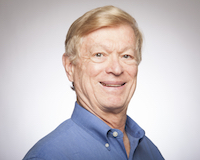 The past calendar year has been filled with activities in the Department. Pre-eminent among them was a thorough review in which the programs within the department was examined from "head to toe" by external reviewers. Program Review is a procedure that occurs throughout the College of Arts & Sciences on a multi-year basis. The recommendations contained within the reviewers' report are then taken under consideration by the faculty of the department and college administrators and serve as a basis for examining the future direction of the program in terms of curricula, faculty staffing, etc.
The results of the review have been useful in guiding substantive discussions of changes that would improve our delivery of the strongest possible major in sociology. These discussions were initiated during a mini-retreat in the Fall, which was facilitated by Dr. Teresa Ciabattari (SCU '94, Associate Professor of Sociology at Pacific Lutheran University and Chair, Women's and Gender Studies) and included valuable input from a panel that comprised several of our recent graduates, Sophie Asmar '09, Ruben Dario Villa '10, Alejandra Moreno '10, and Dean Ku from the university's Career Center. As an example of the curricular changes that are under consideration, we are tentatively planning to offer a lower-division course designed to provide our majors (and minors) with an understanding of the linkage between qualitative and quantitative methods that will prepare them for upper-division courses that emphasize theory and qualitative and quantitative methods. We are also hoping to gain approval of a course that will assist our majors in preparing for graduate programs and/or professional careers that they are likely to pursue and to assist them in identifying and successfully competing for internships.
We are also using the review as a basis for hiring additional faculty members to contribute to an expanded number of required courses for majors but also to broaden the lines of research being pursued. A range of new research specializations that might be provided by new hires is the focus of continuing discussions
Our faculty members continue to receive high marks in their teaching, as measured by statistical and narrative evaluations from students. I think a reflection of their effectiveness in the classroom is the robust numbers of majors in the department, which at last count was 79, along with 31 minors. Given the increased emphasis on Science, Technology, Engineering, and Mathematics (STEM) at SCU, it is gratifying that our number of majors is holding steady, if not increasing.
Excellence of our faculty members' accomplishments extends beyond teaching, as reflected in the numerous publications that have appeared in the past year. Moreover, we are exceptionally proud of the fact that Marilyn Fernandez received the Prof. Joseph Bayma, S.J., Scholarship Award in the College of Arts & Sciences. The citation reads that the award is given "In recognition of having established among colleagues and students a well-deserved reputation for productive, meaningful, and rigorous scholarly or creative work, and for having demonstrated the ability to motivate other scholars or artists, teachers, and learners." This is a wonderful honor for Marilyn!
We were fortunate to add two highly qualified term faculty members to our staff this year. Cara Chiaraluce came to us as a three-year lecturer and earned her Ph.D. from UC Davis; Tracy DeHaan joined as an Academic Year Lecturer and will be receiving her Ph.D. from the University of Oregon. Among other things, they both have brought useful new perspectives to our discussions of curricular changes.
The department hosted the annual combined Anthropology/Sociology Undergraduate Research Conference in the Spring. There were over 40 students who prepared posters or oral presentations of their research accomplishments, and some 11 schools from throughout the West Coast and from as far away as Florida were represented. The plenary speaker was C. J. Pascoe (University of Oregon), who also was a Visiting Scholar as part of our program of having eminent sociologists present on campus to meet with our faculty and students.
The faculty and students of the department continue to benefit from the gifts made it by its loyal alumni. The monies are used for a broad range of activities, including the Visiting Scholar program, the Student Research Award, and various awards to our majors in recognition of their academic excellence. We would not be able to support many of the activities that are critical for moving our efforts forward were it not for these donations. So our deepest thanks for making us part of your charitable contributions!
This issue of the newsletter will be my "swan song" as interim chair of the department. It's been an interesting 2.5 years for me in this position, and I've enjoyed the experience. The department is moving forward in a positive way, and I hope that I've played a small part in making this happen.
Dr. John C. (Jack) GIlbert
Chair, Department of Sociology