Dear Alumni and Friends,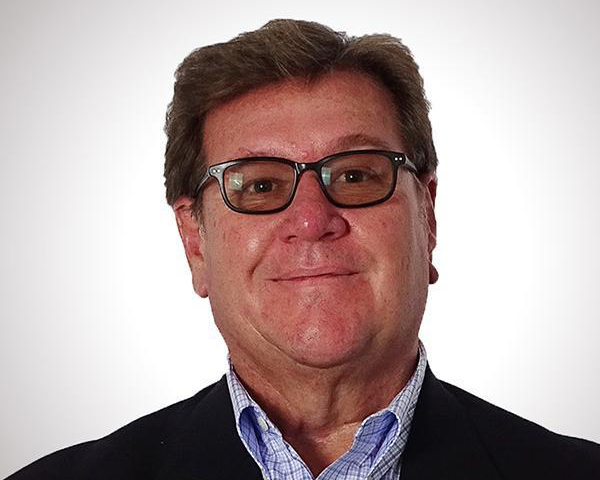 It is with a heavy heart that I take this opportunity to communicate that I have accepted a position as Program Director at the National Science Foundation after our Winter quarter. Although the position is rotating and I expect to be back in the department after two years, this will be my last note of appreciation while I am chair.
Reflecting on the current state of the department, we have many reasons to be thankful. Despite dealing with the effects of the pandemic and managing different teaching modalities, we continue to serve our students and university honorably. The outcomes of our collective efforts are evident when we consider any basic performance rubric. To cite a few recent examples, I am happy to report that since the summer we have welcomed about 32 new transferred students to our major, our faculty inserted four new courses in the University Core, we fully expect our Sociology Club to be up and running again in January, and last August we received news of a major donation that would sustain our efforts for some time to come. The gift signaled a much appreciated and revered trust from a benevolent alumni donor.
Our faculty deserves all the credit and appreciation in the world for our success. Their dedication and perseverance, despite formidable challenges, are noteworthy. It is admirable to witness how our colleagues successfully balance their own professional development with their dedication to our students and our profession. Santa Clara is a better institution for the sociologists we have on board.
There are many faculty accomplishments to support my respect and admiration for my colleagues. Consider the following. After publishing a successful book on first-generation college students, Laura Nichols serves as an elected Chair of our university Faculty Senate. Molly King has been working on research related to climate justice and information. Laura Robinson is now dedicating time to promote the academic presence of the Miller Center and was awarded a merit research grant to support this initiative. Erick Berrelleza, S.J. has recently applied for a research grant to support his ongoing research about the importance of place regarding migrant assimilation in new urban gateways. Alma Garcia is busy completing the second volume of her autobiography. Patrick Lopez-Aguado is engaged in fieldwork interviews for his ongoing research in urban crime and crime victimization. Di Di has a research grant to support her research related to religion and entrepreneurship in the technology sector. Besides her support for our AKD Honor Society Chapter and directing our department internship initiatives, Cara Chiaraluce is busy completing a book project for New York University Press. Finally, Michael Agliardo S.J. just organized a major international conference on campus this summer exploring the role of the Catholic Church throughout China's history. Michael is also the Executive Director of the US-China Catholic Association.
In short, the department continues to move in the right direction, and I have every reason to say confidently that it will continue to stay on course in the years to come. To stay in touch with us, I invite you to follow us on Twitter, Facebook, and Linkedin.
With immense gratitude and appreciation,
Enrique Pumar
Fay Boyle Professor and Chair, Department of Sociology
This summer the department received a last gift from an anonymous donor who wished to express support for sociology and for the department. The gift, one of the largest in the College of Arts and Science this academic year, will support the creation of the Applied Sociology Research Fund, an initiative that will fund activities that support the professional development of our students whether they decide to pursue graduate studies or enter the job market. We are very grateful to the donor and wish to express our gratitude.

Another exciting news is the re-activation of our Sociology Club by Christina and Kelly mentioned below. The Club plays an essential role in the professional socialization of our students and the department is very enthusiastic about the prospects of working with students to energize our sociology community on campus.

Finally, last Spring, the Department voted to approve three concentrations within our major to provide more meaning to our sociology program. These concentrations are in fields where we already have considerable expertise: Technology and Social Entrepreneurship, Community and Social Justice Studies, and Diversity and Inclusion. More information can be found on our website. We look forward to our students taking advantage of these area studies.

Sociology Club Relaunch 2021-2022

The Department is pleased to announce the re-launch of the Sociology Club for our undergraduate students.

Our New Department Manager: Greg Walswick

The Departments of Sociology and Anthropology have a new manager: Greg Walswick. Welcome, Greg! Greg has worked in higher education for nine years ranging in positions from facilities, logistics, and academic support. Greg is a bay area transplant from southern California. He enjoys cooking and baking, especially sourdough bread. He is looking forward to all the experiences to be had here at SCU.
Many of our students are performing very meritorious work in the university and the community. Sara Glazer, an AKD Honor Society member, is completing her Honor Thesis under the supervision of Professor Cara Chiaraluce. After supporting the research of Professors Laura Robinson and Alma Garcia, Barbara Bautista participated in a summer internship with the prestigious Regional Research Institute in San Jose. Maryam Khatoon has volunteered with such organizations as UNICEF, Red Cross International, and the International Rescue Committee assisting refugees. She also leads our Undocumented Student and Allies Association (USAA) on our campus. After completing a very successful internship this summer, Andre Carvajal is on his way to graduating in June. He aspires to support diversity, equity, and inclusion in the area of personnel management. Jade Dickson is working as a Research Assistant to Professor Cara Chiaraluce's forthcoming book project. Diego Ardilla is an Associate UXResearcher at the UE Group. Finally, Raul Orellana works as a Fund Development Assistant at the Sacred Heart Community Service in San Jose while he graduates in June.

Megan Imai '23

Working as a Research Assistant, studying what it's like to work as a Research Assistant.

Emma Kemper '22

Emma's experience as a research assistant in the sociology department

Judith Li '23

Research with Prof. Di helps her understand contextualization is not only capturing a cross-section of contemporary time, but also considering how history shapes a community with common memory.

Josh Huizar '22

"This past quarter I worked on my applied capstone project, which focused on comparing the websites of disabilities resource offices at six different Jesuit institutions to SCU's Office of Accessible Education to find potential recommendations and areas of improvement."
Among our many distinguished alums, we have heard from other graduates who are living the Bronco spirit. Jessica Britt, a much-distinguished student, is currently volunteering in a community support organization in Chicago assisting families in need. Terrel Smith, a former soccer player and AKD inductee, traveled to France after graduation on a teaching scholarship and is now applying to graduate school at the University of British Columbia. Noann Sanchez communicated that she was admitted to the top five graduate programs in Public Policy in the nation. Beatrice Li is now pursuing a Master in Social Work at the University of Southern California. Complementing her very successful athletic career in our Bronco basketball team, Merle Wiehl is completing a master's in educational leadership at Santa Clara. Finally, Elvina Gevargiz is now enrolled in the graduate program on Criminal Justice at the University of Southern California. She wrote to say "I could not have done it without the amazing support from everyone in the department! You all have made my experience at SCU very memorable. Thank you again."

Maria Gregg '21

Recent Graduate presents Honors Thesis at American Sociological Association Annual Conference

Tomás R. Jiménez '98

Congratulations to alumnus Tomás R. Jiménez as a 2021 Bass University Fellow with an appointment to the Robert and Ruth Halperin University Fellow in Undergraduate Education.
Faculty Spotlight

The Sociology Department Congratulates Professor Enrique Pumar, Fay Boyle Professor and Chair

The Department of Sociology at Santa Clara University extends congratulations to Enrique Pumar for his prestigious new position at the National Science Foundation.

Professor Alma Garcia: International Latino Book Awards

Professor Alma Garcia's memoire Club Oasis: Childhood Memories (2020) has been honored with the "Best Young Adult Nonfiction Book" Award for 2021 from the International Latino Book Awards organization.

Meet Sociology's New Faculty Member, Assistant Professor Erick Berrelleza, S.J.

"It is a privilege to join the faculty of Sociology here at Santa Clara University and contribute to the mission of this storied institution in the Silicon Valley."
"Abundance" Pablo Boczkowski discusses his new book with Oxford University Press

On Friday, October 29th, Laura Robinson organized a campus-wide talk with Pablo J. Boczkowski and leading Brazilian scholars Professor Sonia Virgínia Moreira and Danilo Rothberg.

Brazil-US Colloquium on Communication Studies

Department sponsors international colloquium bringing together scholars from three continents.

Media Sociology Symposium

Department sponsors symposium in August 2021.
Winter 2022 Courses: Here are the courses we will be offering next quarter.
Santa Clara University
Department of Sociology
500 El Camino Real, Santa Clara, CA 95053
Phone: 408.554.2794
sociology@scu.edu