T H U R S D A Y T H E M E S
J U S T E (A R T) H I N M I N D
u.n. sustainable development goals | human rights | psychology | racism | eco-grief | law |
power hour at 8:30pm
each headliner has a unique RSVP below, and includes live moderation, live speakers or video screenings, and audience interaction.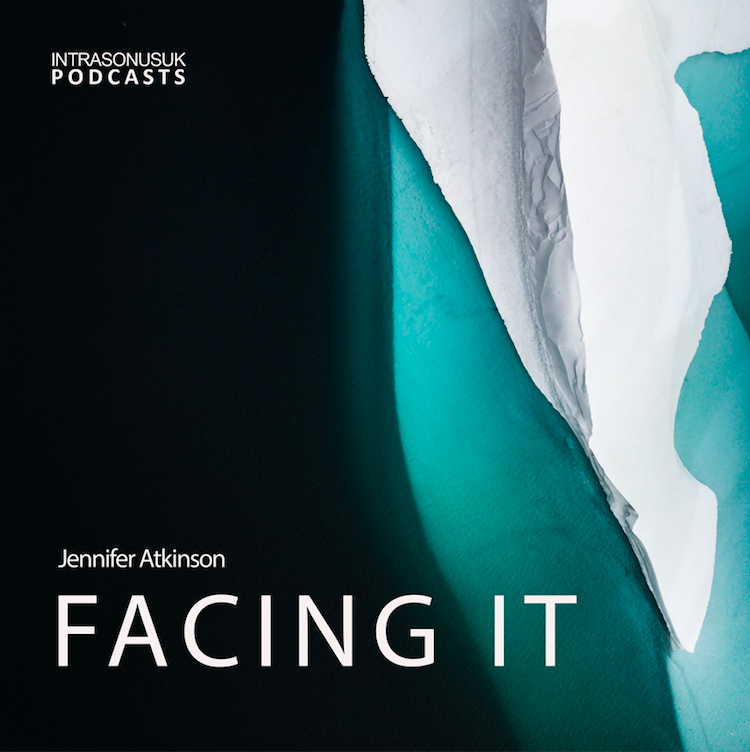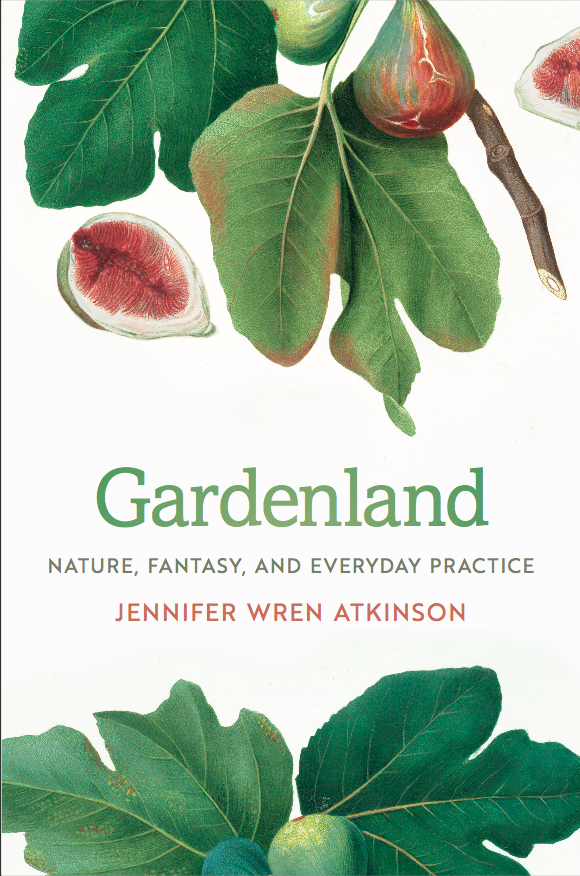 22 APR
Thursday
8:30-10:00 AM (PDT)
WORLD-MAKING: Art for Climate's Sake
Hip-Hop Music, Dance, Native Arts, Theatre, Visual Art, Song & Poetry
with Kristin Kusanovich, Director of tUrn, Senior Lecturer at SCU in Theatre & Dance and Child Studies
Playwright Bertolt Brecht said "Art is not a mirror held up to reality but a hammer with which to shape it." How do we remember the Dakota Access Pipeline struggles when we are not there? When some time has passed? We remember it partly because artists invite us to a created world that is infused with real truths and that in expanding us, opens our memories and undertanding to both the past and the future. Check out the dreaming, visioning, politics, social justice and profound contributions of artists to chronicling, predicting, shaping and reformulating a reality that is in a climate crisis.
Featuring Aniya with Oakland's YOUTH v APOCALYPSE introduced by Sophia Corbett, and the music of Supaman and Luka Bloom, among other artists.
RSVP for WORLD-MAKING: ART for CLIMATE'S SAKE 8:30-10 AM
10:30 AM (PDT)
THE BENCH OF DREAMS: Transforming our Feelings
Yearning for friendships in our common home
U.N. Delegate Jean Ponder Soto & U.N. Permanent Representative Robert Dueweke, OSA
Moderated by Sofía Sandoval Larco, SCU '21
Enjoy Jean Ponder Soto and Bob Dueweke in thought-provoking conversation as they help articulate the interior aspects of friendship, and being, from which all just actions emanate. This much-anticipated duo craft headliners with heart, specifically shaped for tUrn week. This session inspires us to envision the reality of gender equality, the U.N. Sustainable Development Goals, and helps situate us in a truly artful, creative encounter regarding our role in ensuring human rights.
How does attentiveness to all beings ultimately shape, determine, and transform how we ultimately care for our earthly and only home?
DR. JEAN PONDER SOTO (U.N. Delegate, SCU Faculty) and DR. ROBERT DUEWEKE, OSA, (Permanent Representative at the UN) are international presenters, educators, and members of the Augustinian International United Nations U.S. Delegates Group, members of the tUrn Advisory Council, and anchors for tUrn discussions of the U.N. SDGs, gender, relationships and LAUDATO SI'.
RSVP for THE BENCH OF DREAMS THURS 10:30 AM–11:45 AM (PST)
12:15 PM (PDT)
THE NEUROSCIENCE OF HABIT: To Halt Climate Change, We have to Change
How do we encode behavior change in our neuronal networks?
Roy Pereira, S.J., moderated by Nick McCreary & Co-Presented with Sustainable Creighton, Creighton University
ROY PEREIRA, SJ, is the newest Charles and Mary Heider Endowed Faculty Chair at Creighton University. He teaches in the School of Medicine and contributes his expertise in international and study abroad programming with the Global Engagement Office (GEO). Fr. Pereira was previously the Head of the Department of Chemistry and Provost/Vice-Principal at St. Xavier's College, Mumbai where he taught chemistry and neuroscience. He also taught a graduate-level Philosophy of Neuroscience course at the Papal Athenaeum. He holds master's degrees in chemistry, biblical theology and philosophy, and earned his PhD from Boston College, exploring the interdisciplinary areas of chemistry, neuroscience and philosophy. He is a Singer, Dancer, Actor, Chemist, Jesuit, Scientist and Scholar.
NICK MCCREARY is the Director of Sustainability at Creighton University. Nick studied geology, political science, and philosophy a DePauw University. It was at DePauw, where he began working on campus sustainability issues - as a senior, he initiated a recycling program for campus tailgating events. In graduate school, he worked in the Office of Sustainability at Saint Louis University. For the last three years, he has served as the Sustainability Coordinator at Indiana State University.
RSVP for HABIT 12:15-1:30 PM (PST)

2:00 PM (PDT)
RACIAL & CLIMATE JUSTICE: Upending White Supremacy & the Artful Regeneration of our Cities
Ted Grudin, SCU Environmental Studies & Sciences and Dawaune Lamont Hayes, Artist, Journalist, Designer and Capacity-Builder and Co-Presented with Sustainable Creighton, Creighton University
Embedded in the theory of racial supremacy is the theory of human supremacy over nature, which has brought environmental calamity upon us. In the midst of the climate catastrophe that no human or living thing will be unaffected by, the calamity of racial supremacy continues to cause oppressed people to be in survival mode. All people deserve to be bringing their full selves and gifts forward to make life-giving choices about their own towns and cities to not only end racism but to stave off ecological and climate collapse. We have only a short time to understand how we got here and where we need to go and to put just, bold, equitable, collective visions forward. These two speakers can help propel us there.
TED GRUDIN holds a PhD from the Department of Environmental Science, Policy & Management at U.C. Berkeley. Ted's academic work revolves around Environmental History and Environmental Philosophy; his research focuses on how cosmologies of "nature" have been conceived and reproduced in American society. He is currently a lecturer in the Department of Environmental Studies and Sciences at SCU and recently published, How White Supremacy Caused the Climate Crisis.
DAWAUNE LAMONT HAYES is an artist, journalist, and designer from Omaha, Nebraska who works at the intersection of visual and performative arts and regenerative futurism. By convening people through the appeal of art, Hayes invites people to imagine what our spaces and places could look like beyond the conventional and extractive design around us. From this talk you will learn about a Regenerative Agenda for Omaha, Biophilic Urbanism, and Community-led Design that will shape what our collective can become in an effort to live beyond survival. Bring all of your crazy ideas, we want to hear them.
RSVP for UPENDING HERE for 2:00-3:15 PM (PST)

4:00 PM (PDT)
BEYOND DESPAIR: Generating Bold Action from Dark Emotions
Jennifer Wren Atkinson, University of Washington Bothell
This talk explores the diverse emotions that arise in response to our climate crisis: anxiety, grief, guilt, fear, apathy, purpose and hope. We examine mental health impacts of climate disruption on different groups like frontline and BIPOC communities, students, activists and scientists, and share strategies to channel climate despair into meaningful action and solidarity with movements for justice.
JENNIFER ATKINSON is a faculty member in the School of Interdisciplinary Arts & Sciences at University of Washington Bothell. In recent years her research has turned toward the emotional and mental health impacts of climate disruption and environmental loss. Her seminar on "Eco-Grief and Climate Anxiety" has been featured in The Seattle Times, Los Angeles Times, High Country News, The Washington Post, Grist, Medium, NBC News, and many other publications and podcasts. In an effort to connect this work to the broader public she regularly give lectures on the topic and am collaborating with partners beyond the university (activists, psychologists, educators, and scientists) to provide resources and workshops on navigating the emotional terrain of our climate crisis. She received a grant from the Rachel Carson Center in Munich to co-facilitate an interdisciplinary series focusing on Eco-Grief and the Climate Generation. This project, titled "An Existential Toolkit for Climate Justice Educators," launched in summer 2020.
Resources for coping with climate anxiety and despair: Jennifer Wren Atkinson Website
Podcast series: Facing It: a podcast about climate grief & eco-anxiety
Book: Gardenland: Nature, Fantasy, and Everyday Practice (University of Georgia Press, 2020)
RSVP for ECO-GRIEF 4:00–5:00 PM (PST)
6:00 PM (PDT)
ENVIRONMENTAL LAW SOCIETY spring tUrn symposium
AN EVENING of LAW & CLIMATE JUSTICE presented by SCU'S Environmental Law Symposium
Organized by Graduate Students of the School of Law, advised by Zsea Bowmani, JD, this Environmental Law Society Spring tUrn Symposium features national, local, and Bay Area panelists on climate justice and, like all tUrn events, is open to all!
RSVP for LAW & CLIMATE JUSTICE 6:00-8:00 PM (PST)
Panel 1 | National Climate Justice Discussion (approximately 6-7 pm)
Veronica Eady, Bay Area Air Quality Management
Rob Verchick, Loyola University New Orleans & Climate Reality
Jennifer Ganata, Communities for a Better Environment
Panel 2 | Local Climate Justice Discussion (approximatelyl 7-8 pm)
Bradley Angel, Green Action Bay Area
Maricela Mares-Alatorre, Green Action Bay Area
Zsea Bowmani, Green Action Bay Area
ZSEA BOWMANI (Twitter: @LiberationGreen) is a civil rights attorney and legal scholar with a focus on environmental justice, reproductive justice, human rights, race, gender, and the law. Zsea teaches environmental law at Santa Clara University and oversees the Law & Advocacy project of SCU's Environmental Justice & the Common Good Initiative, which fosters university-community partnerships to achieve social and environmental justice in Northern California and beyond. Zsea also founded and currently coordinates the EJ Committee of the National Lawyers Guild - Bay Area Chapter for lawyers, law students, and legal workers to provide legal support to the local environmental justice movement.
As a scholar-activist, Zsea seeks to understand the relationships between the environment, marginalized peoples, and the law in order to effectively and equitably solve the most pressing environmental challenges of our time. Zsea's scholarship has been published in the Tulane Journal of Law and Sexuality (forthcoming), Georgetown Journal of Gender and the Law, and
Seattle Journal for Social Justice.
Prior to his role at SCU, Zsea was an attorney at the ACLU and a Policy Fellow at the National LGBTQ Task Force in Washington DC. In these roles, Zsea worked on a number of legal cases as well as state and federal policies to challenge the criminalization of marginalized communities, to expand access to health care, and to protect LGBTQ people from discrimination. Among his accomplishments, Zsea worked on amicus briefs for US Supreme Court cases Zubik v. Burwell and Whole Woman's Health v. Hellerstedt, and helped draft comments on proposed changes to Section 1157, the nondiscrimination provision of the
Affordable Care Act. Zsea sits on several boards, including Greenaction for Health and Environmental Justice. Zsea has been honored with multiple awards for his scholarship and activism, including awards from the Charles Houston Bar Association, Asian Pacific American Bar Association-Silicon Valley, and the Bay Area Lawyers for Individual Freedom.
Zsea earned his BA in History from Stanford University and his JD from Santa Clara Law with certificates in Public International Law with honors, and Public Interest and Social Justice Law.
Sponsored by SCU ENACT Students for Environmental Justice &
the Environmental Justice & the Common Good Initiative
RSVP for LAW & CLIMATE JUSTICE 6:00-8:00 PM (PST)
THURSDAY 8:30-9:30 PM
tUrn CLIMATE ACTION POWER HOUR hosted by Emily Pachoud and Eemon Ghasemiyeh
Attended a Thursday HEADLINER and want to meet reflect with others?
Meet at 8:30 PM Thursday to connect with others, and achieve concrete advocacy tasks together around the day's themes and action items – be guided in using on-line tools for climate advocacy and hang out with some like-minded climate leaders.
Help drawdown global warming one choice, one advocacy strategy, and one civic engagement move at a time.
Note: Tomorrow night's power hour (Friday April 23) is 6:30 PM
FREE & OPEN TO THE PUBLIC
tUrn HEADLINERS take a look at climate crisis from various academic, disciplinary and practitioner perspectives and help develop an awareness of the issues and possibilities for drawing down global warming and bringing all species, cultures and the whole human family along as we do it.